SAS Duo 360 High Volume Microbial Air Sampler, 90mm Petri dish head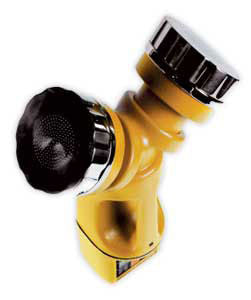 Aerobiology Supplies ,
24584-P
---
The SAS Duo 360 high volume microbial air sampler uses the same technology as the SAS Super 180 air sampler, which is favored by the world's leading pharmaceutical and food companies, as well as numerous governments around the world, for detection of microbial contamination and air quality testing.
Featuring dual heads, with a powerful total flow of 360 liters per minute, the SAS Duo 360 allows for high volume air testing with two different media at once and is ideal for cleanrooms where contamination levels are minimal and a higher sampling volume is desired.
Key Benefits of the SAS Duo 360 High Volume Microbial Air Sampler
Fully compliant with national and international standards for environmental air monitoring, including those set

by:

ISO 14698, EU GLP-GMP, EN45001, ACGIH, USP 1116, and USP 797

Fast sampling time - less than three minutes to sample 1,000 liters of air, ideal for cleanrooms where contamination levels are minimal and a larger sampling volume is desired
SAS Duo 360 - Allows testing with two different media at once - one on each head (e.g., TSApl for bacteria and MEA for mold / yeast), to test for a wide range of microorganisms simultaneously
SAS air sampler Low running cost & operational flexibility - no need to purchase expensive, proprietary media strips, cassettes, or plates. Standard 55mm contact plates or 90mm petri dishes can be used
100% sampling efficiency - head allows 100% sampling efficiency for particles down to 1 micron
SAS air sampler Full traceability - records day, time, site, volume of air sampled, and operator's name to ensure full traceability
Easy-to-use - large back-lit screen with intuitive menu; active operation status confirmed by flashing red LED
Data transfer & reporting according to GLP-GMP - RS232 output for PC printer connection; computer software allows data to be reported electronically and plotted according to EN45001 specifications
NIST traceable certificate of calibration with all units
Certified, autoclavable AISI 316 stainless steel aspirating head - each head is particle emission free for clean rooms, autoclavable, and certified with laser-engraved serial number
Multiple language choice - programmable language selection for English, Spanish, German, and French
SAS air sampler Interval sampling, delayed start, & remote control options - programmable start time, time between aspirations, volume of air for each aspiration, and total air volume to be sampled; can be controlled by infrared remote control
Durable construction - molded polyresin housing for added strength and operational life; 99% of the SAS units sold since 1979 in North America are still in use today
*This pump requires shipping insurance of $7,850. Before this equipment ships you will be contacted if additional shipping charges are incurred. 
---
Share this Product
---
More from this collection
Liquid error (layout/theme line 392): Could not find asset snippets/trade-orders-code.liquid