Asbestos PCM Cassette, Individual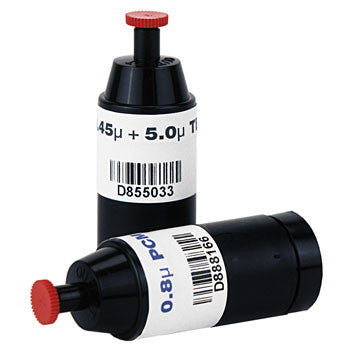 Aerobiology Supplies,
AERO022
---
Zefon PCM & TEM 25mm air sampling cassettes are designed and manufactured to meet all applicable NIOSH, OSHA, and EPA standards. The cassette housings are injection molded in-house and are individually assembled and preloaded under stringent quality control standards. Once assembled, each cassette is individually tested prior to packaging for shipment. Random lot sample testing is performed daily by an independent laboratory to ensure low background fiber counts. Laboratory results are available upon request.
Features:
Quality 0.8um MCE Filter Material with or without grids (PCM models)]
Quality 0.45um + 5.0um MCE Filter Material (TEM models)
2" Static Conductive Extension Cowl
Meets NIOSH 7400/7402 specifications
Meets AEHRA Requirements (TEM Model)
Each cassette is marked with a unique serial number
Preloaded - ready to use
---
Share this Product
---
More from this collection
Liquid error (layout/theme line 392): Could not find asset snippets/trade-orders-code.liquid