P520: Tryptic Soy Agar (TSA) with Lecithin and Tween® 80, USP, irradiated, triple bagged, contact plate (10/pack)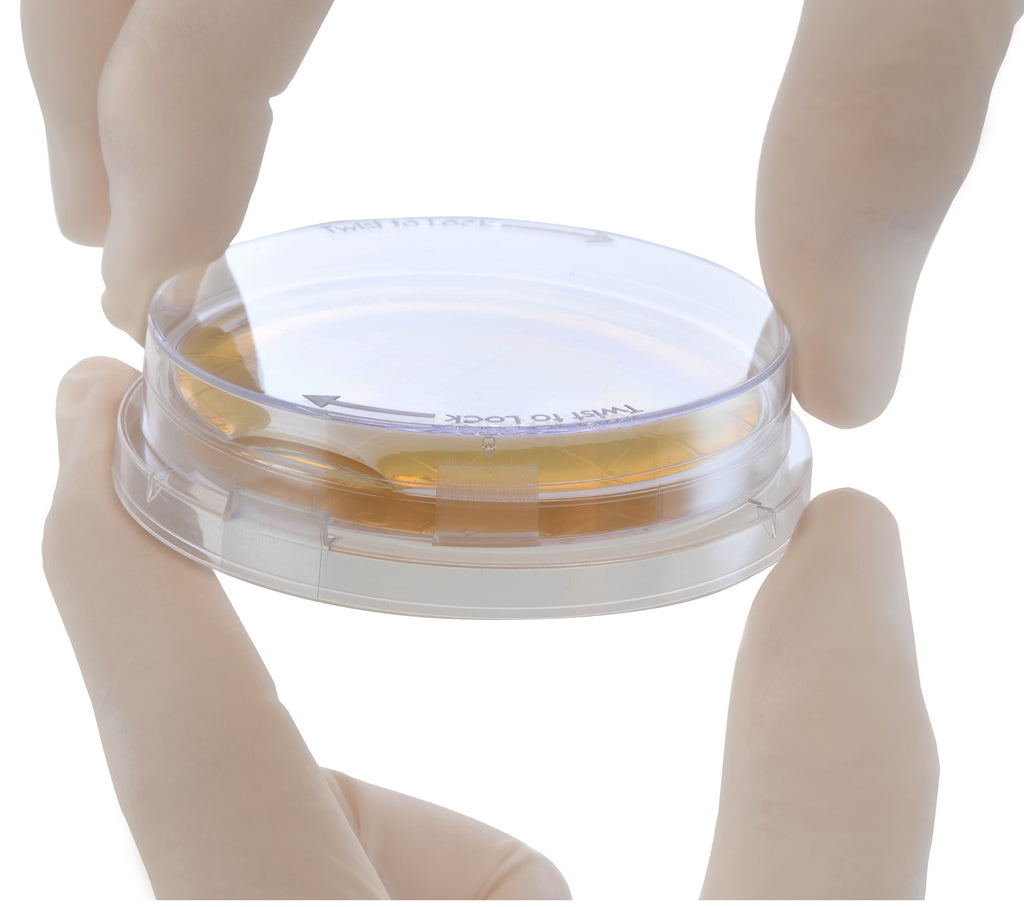 ---
Tryptic Soy Agar (TSA) with Lecithin and Tween®, USP is recommended for use as a general growth medium for establishing microbiological trends, alerts and action levels in biologically controlled environments.
The medium is based on Soybean-Casein Digest Agar and is formulated according to the United States Pharmacopoeia (USP) <62> and meets the required USP performance specifications.
 Common Test Codes related to this product:
Surface/Wipe, Bacterial Count w/ Full Genus ID - TAT 3 Days, Test Code 1006
Surface, USP 797 Culture Bacterial Counts Only, TAT 3 Day, Test Code 1204
Surface, USP 797 Bacterial Speciation up to 3 Isolates, TAT 5-7 Day, Test Code 1115
Surface, USP 797 Bacterial Counts with ID, TAT 2-3 Day, Test Code 1104
 Additional test codes for bacterial testing can be found here. 
SHIPPING NOTE: Media can only be shipped Monday - Thursday. MUST SHIP OVERNIGHT. This item will ship direct from the manufacturer rather than with the other items on your order. Actual freight charges from the manufacturer will be applied at time of shipment.
---
Share this Product
Liquid error (layout/theme line 392): Could not find asset snippets/trade-orders-code.liquid